Data from hike



Current map of hike.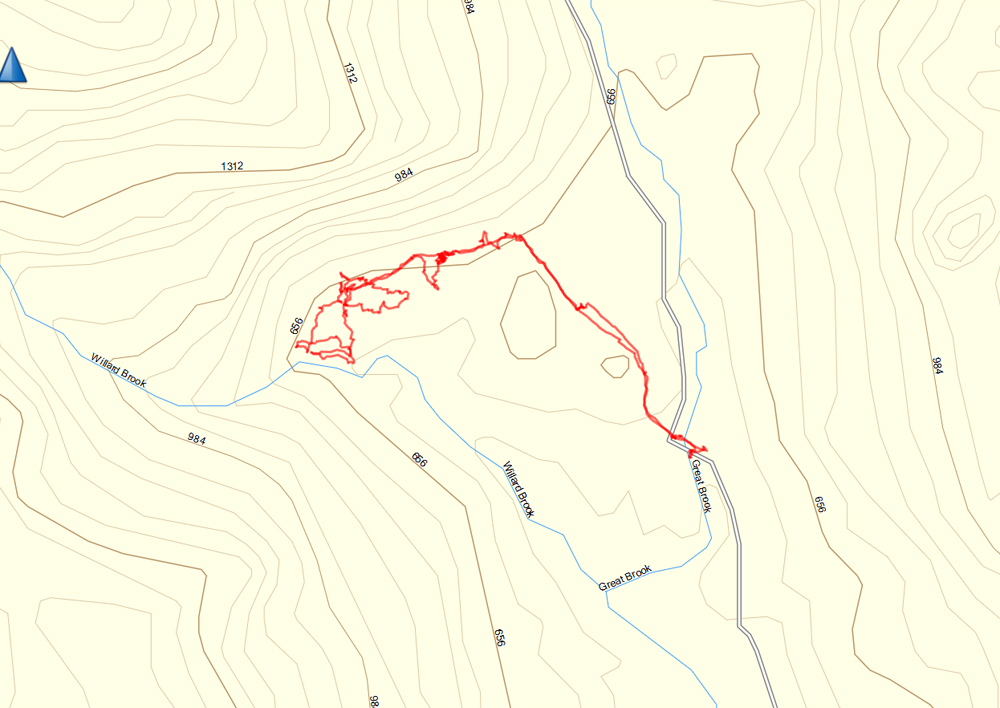 What? Walk in a straight line? Never!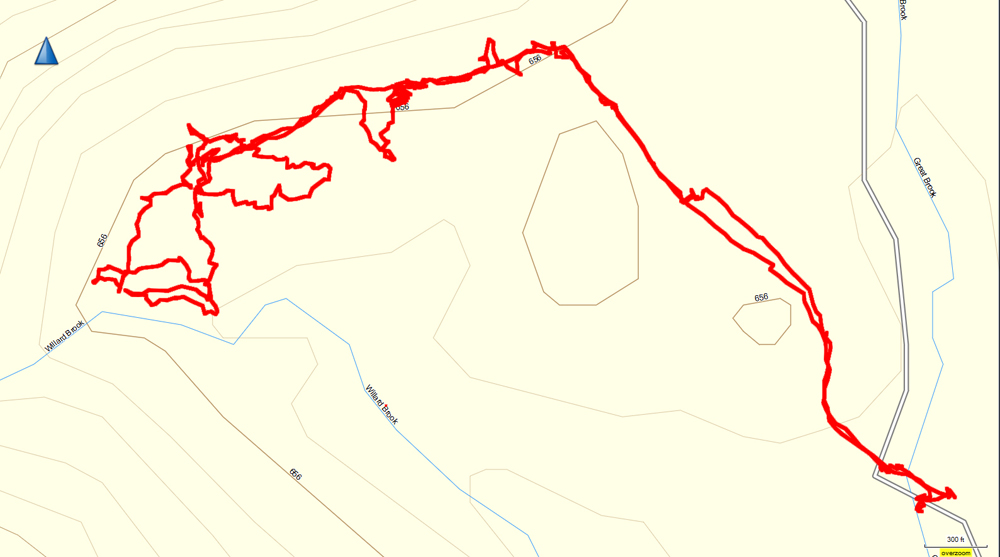 Section of 1858 Map of Stoneham
Overlay of today's hike. Exact position of our path is estimated, but shows a remarkable consistency with the old map.
I'm always amazed at the technology and talent of 19th century mapmakers.
The S. Willard farm shown at the west end of the trail is confirmed by 1850 and 1860 census records. Samuel's neighbor, according to those census records, was Ephraim Durgin. There appears to be an error on this map, where E. Durgin appears as E. Bargin.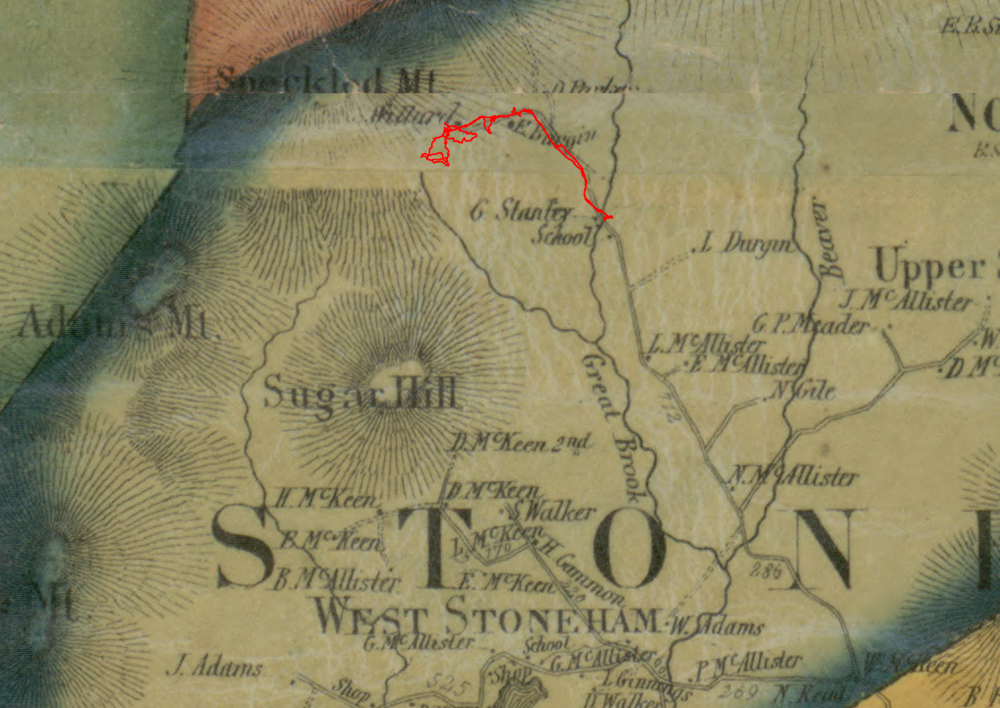 Section of 1880 Map of Stoneham


Overlay of today's hike. Exact position of our path is estimated. Again, the correlation is surprisingly good. Note that the ownership of the farms has changed.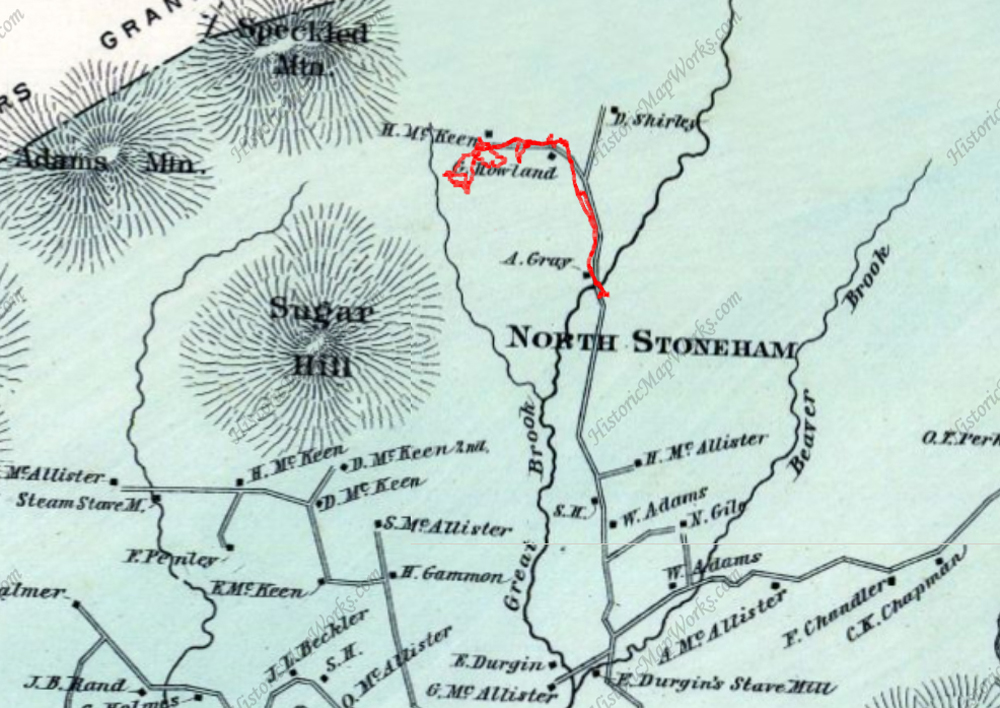 Google Earth Image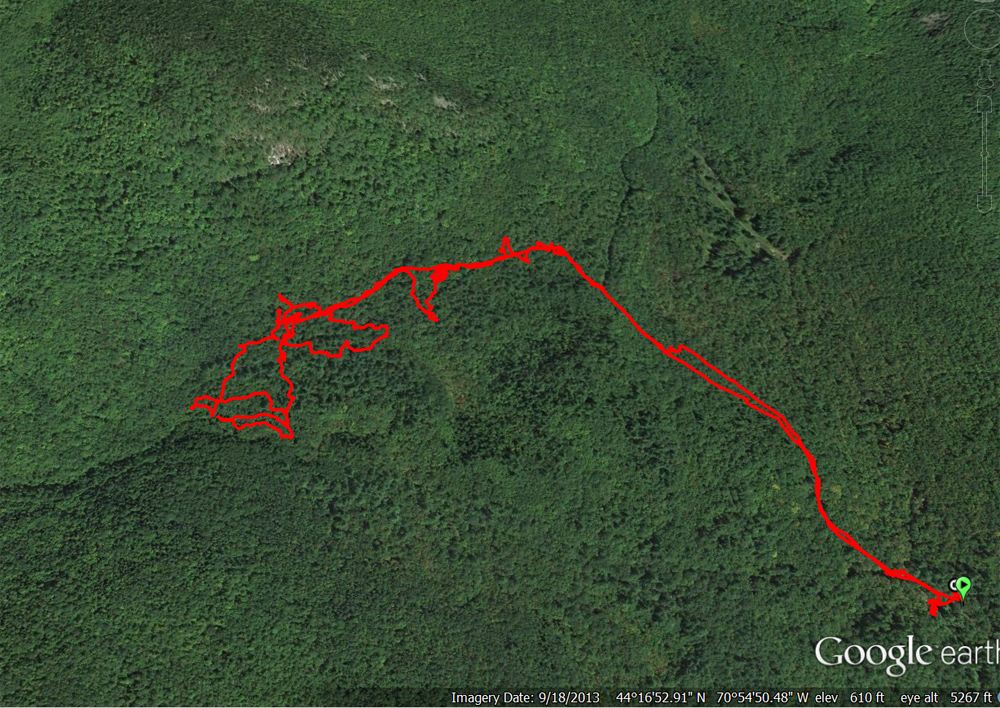 Photos

Great Brook at start of trail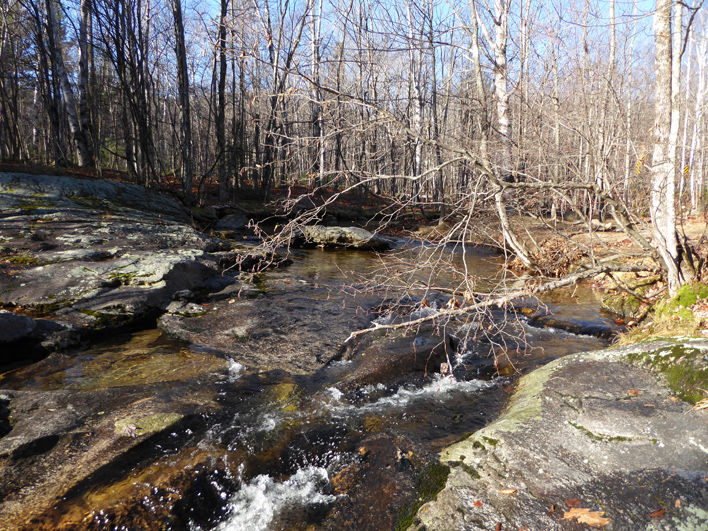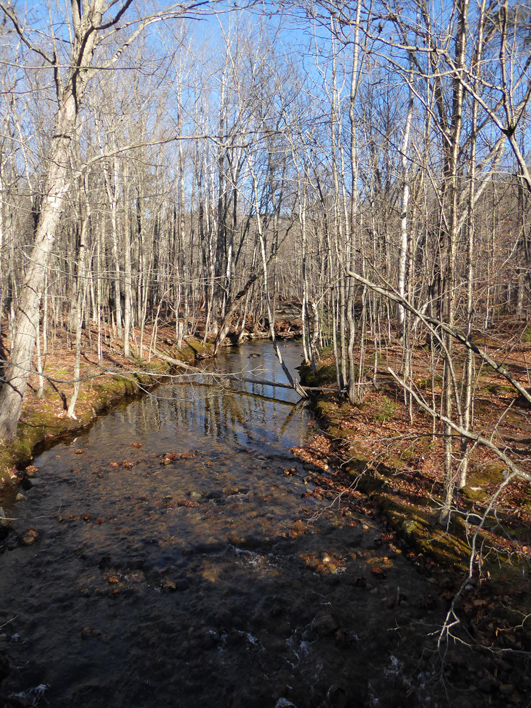 Two roads diverged in a white and grey woods. We took the one less traveled, but will save the other for another day. Apologies to R. Frost.
We took the path on the left.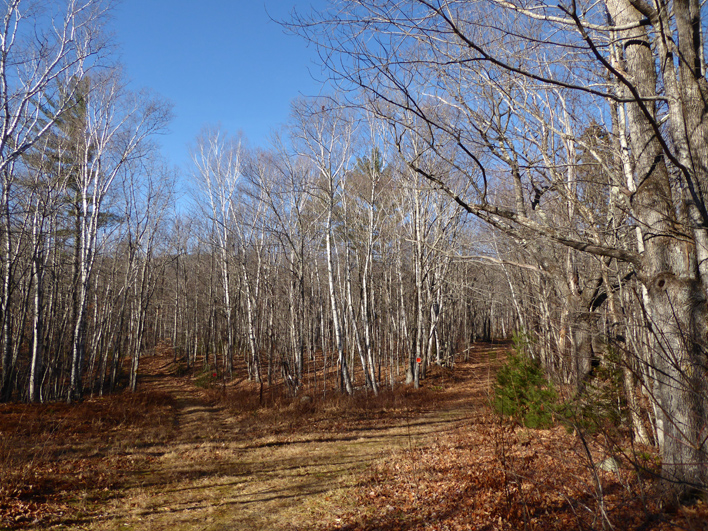 Along the path, and meandering through the woods, were traces of old stone walls and foundations of homes and, perhaps, barns.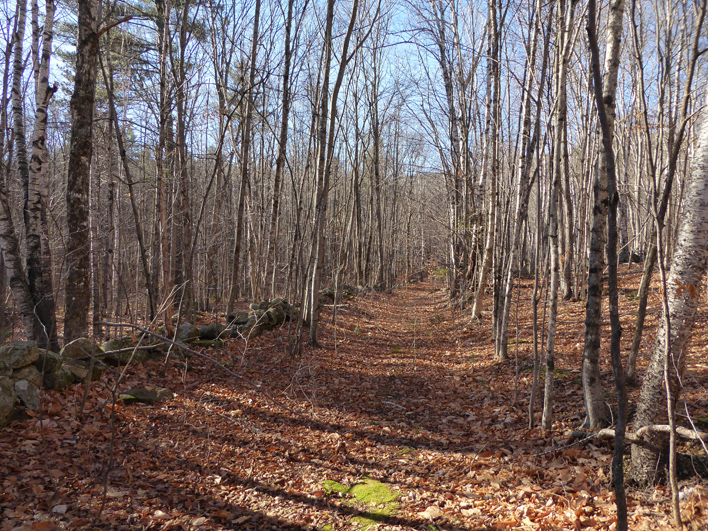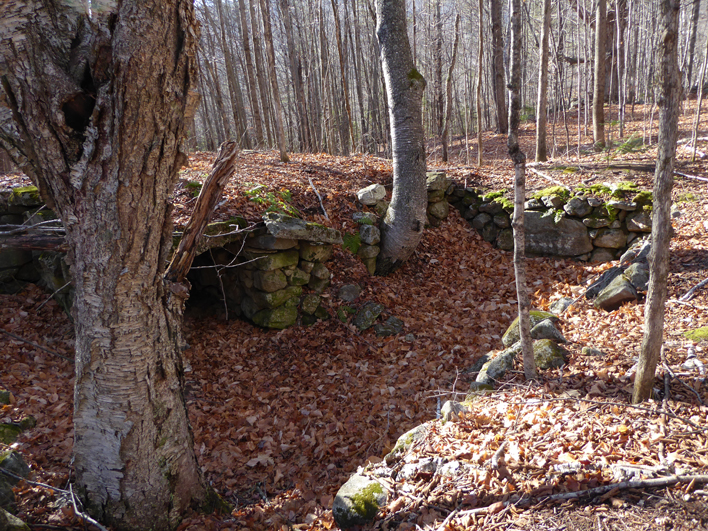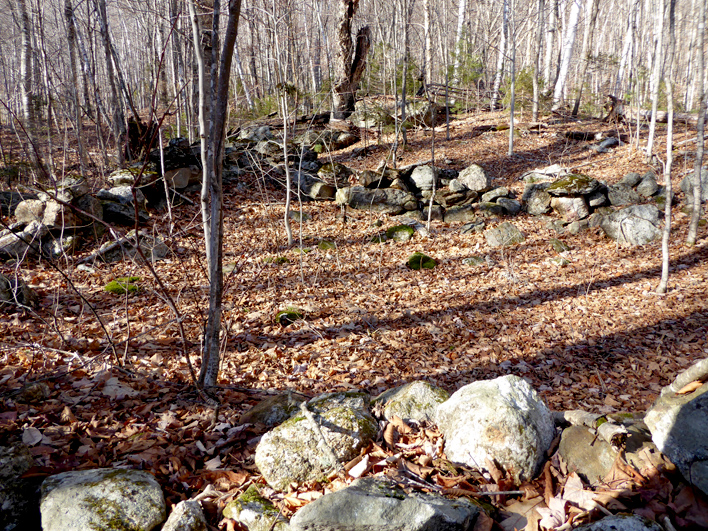 My hiking buddy found this old well.
In the second photo, I held my camera in the opening and hoped the flash would pick up the stones lining the well.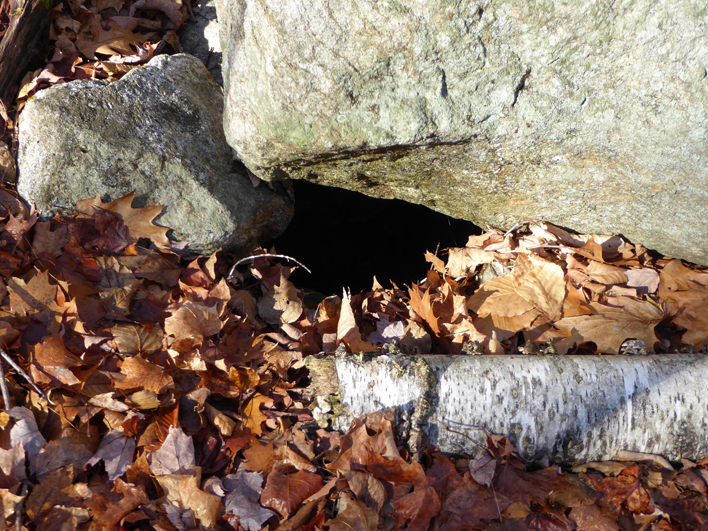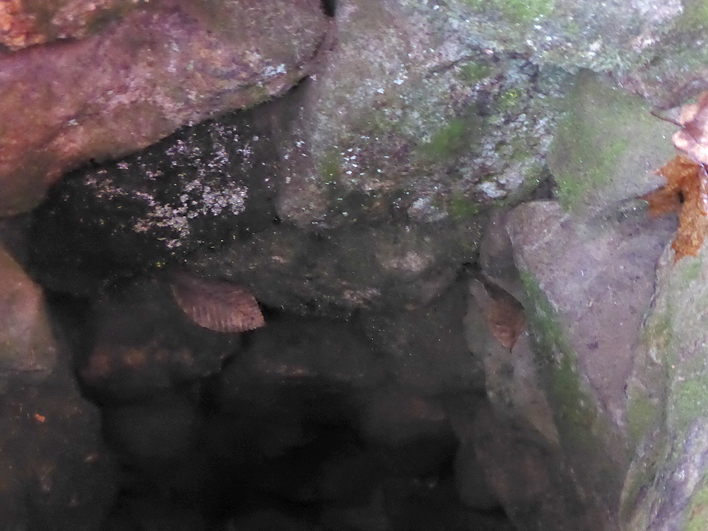 In the 1800s, the US Census collected information about the agricultural pursuits of the time. Because of this, we know a little bit about what might have been going on at these long-abandoned farms. For example, as shown in the 1858 map of Stoneham above, one of the farms belonged to Samuel Willard. According to the Special Schedule of the 1850 census, we know the following about the farm:

Improved Acres - 60
Unimproved Acres - 40
Cash Value of Farm - $600
Cash value of Farm Implements - $60
Horses - 1
Milk Cows - 2
Other Cattle - 3
Working Oxen - 4
Sheep - 24
Swine - 2
Farmer Willard grew Indian Corn and Oats and produced Wool, Irish Potatoes, Butter, Hay, and Maple Sugar
Willard Brook at the western end of our hike.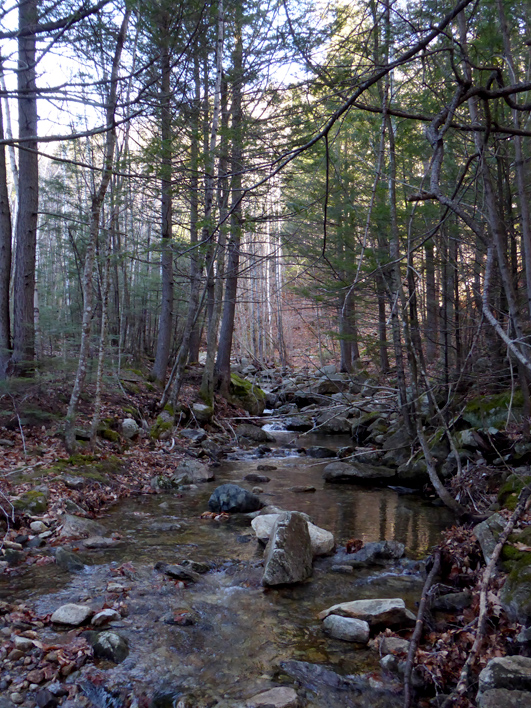 As usual, we started early and ended when the shadows were long.